Shake Up Your Celebration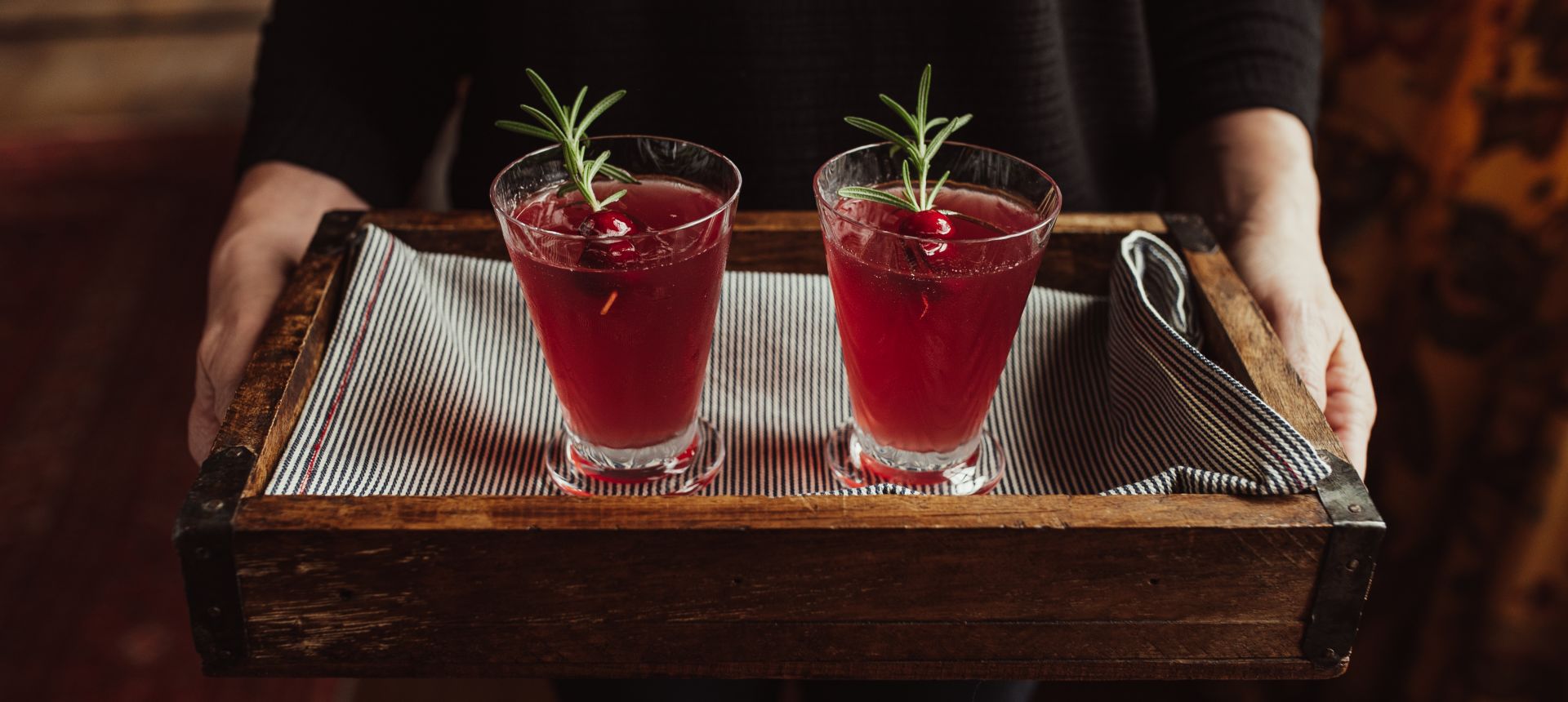 Cran-Apple Cosmo
---
Mix up a bit of holiday cheer with this festive twist on a traditional cocktail.
Ready your favorite footed glass and gather the following per drink.
You Will Need
1.5 oz. Smirnoff Vodka
.5 Cointreau Orange Liqueur
1.5 oz. House-made Cran-Apple Fusion Syrup
A Sprig of Rosemary for Garnish
2 Fresh Whole Cranberries for Garnish
Shaking Tin or Cocktail Shaker
Standard Jigger
Preparation
Fill a shaker half full of ice.

Add all ingredients.

Shake vigorously.

Strain into your glass.

Skewer cranberries on the stem of rosemary, garnish and serve.
Home-made Cran-Apple Fusion Syrup
Prepare this tasty syrup ahead of time to make your holiday cocktails super easy to create on the night of your celebrations. The following amounts make 4 quarts of syrup. Divide into festive capped bottles for storage or reduce the ingredients to suit your needs.
Ingredients
1 qt. Caster Sugar
1 qt. Hot Water
37 oz. Cranberry Juice
12.5 oz. Apple Cider
Preparation
Add sugar and hot water to a large heat-resistant pitcher, whisk until sugar is broken down.

Add in the cranberry juice and apple cider, stir and divide into quarts.