Press Room
Stay Informed, Browse Our Highlands, NC Hotel Press Room
It is no surprise that a destination as spectacular as Old Edwards Inn and Spa receives regular accolades in the press. We have worked hard to cultivate our four star reputation and we work even harder to ensure that every guest—whether here for a corporate retreat or a once-in-a-lifetime event—enjoys unparalleled service.
For Highlands, NC hotel media requests, please contact J Public Relations at
212.924.3600
.
Traditional Advertising Contact Watauga Group:
Megan Gibbs - Megan.Gibbs@WataugaGroup.com
Press/Media Contact:
J Public Relations - OldEdwards@JPublicRelations.com
2018-10-01
Old Edwards Hospitality Group To Open GlenCove in 2019 - A Wellness and Agrihood Community in Cashiers, North Carolina
October 1, 2018 (Highlands, NC)Old Edwards Hospitality Group (OEHG) has purchased a 160-acre tract of land in the Norton Community of Cashiers, NC, and has broken ground on a wellness and agrihood community, with a targeted opening date of Fall 2019.
2018-03-08
Old Edwards Hospitality Group Expands Culinary and Farm Team
March 8, 2018 (Highlands, NC) As part of its continued commitment to elevating the culinary experience for guests, Old Edwards Hospitality Group (OEHG) announces the appointment of Brian Fletcher a...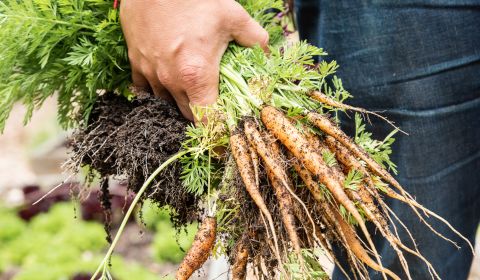 Old Edwards Hires New Farmer to Run the Farm at its GlenCove Agrihood Matthew Clayton comes From Serenbe to Highlands
March 5, 2019 (Highlands, NC) Old Edwards Hospitality Group announces the appointment of Matthew Clayton as head farmer for its new agrihood, GlenCove by Old Edwards. The 160-acre co...
2018 Condé Nast #17 Top Hotels in the South
2018 U.S. News & World Report #2 Hotel in North Carolina
2019 Travel and Leisure World's Best Awards #10 Top Hotel in The South
2019 U.S. News & World Report #3 Hotel in North Carolina
US News & World Report : Best North Carolina Hotels
2018 Travel and Leisure World's Best Awards #6 Top Hotel in The South
Travel + Leisure : World's Best Hotels, South
Condé Nast : Top 20 Hotels in the South
WNC Magazine : A Christmas Story