Press Room
Stay Informed, Browse Our Highlands, NC Inn Press Room
Half-Mile Farm, with its idyllic setting and uncompromising service, receives regular attention and accolades from bloggers and travel writers. Many of those posts and articles are listed here.
2021-04-15
Road Trip Alert: Highlands, North Carolina
2020-08-03
Conde Nast Traveler: Best Hotel Getaway in the Great Outdoors
2020-07-26
Instagram: @juliaberolzheimer
2020-05-01
The Knot: Venue Scout
2020-02-23
Instagram : @meganrunionmcr
2016-09-01
Forbes: Rustic Mountain Escape
When you're driving to North Carolina's Highlands, you'll want to remember one important piece of advice — keep your eyes on the road.
2016-09-01
Nashville Magazine: Travel tips to Highlands NC
The story of Highlands, North Carolina, says that more than century ago, an 'X" was drawn on a map, its four termini touching New York City, Chicago, New Orleans, and Savannah, with its cente...
2016-06-01
Getaway for Grownups: Half Mile Farm
There's a cure for insomnia, and it's located in Highlands, North Carolina.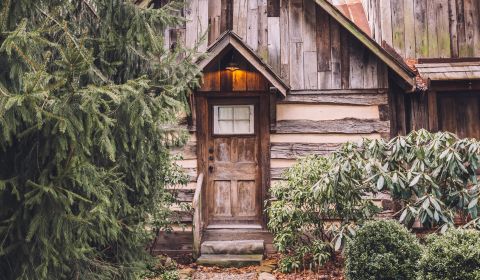 2016-05-19
Log Home Tour: Welcome to Half Mile Farm
Before brick and mortar became the new norm for building houses, rural America was a haven for traditional rustic log cabins.
2016-05-01
Andi's Pick: Half Mile Farm
Half-Mile Farm had a huge reputation to live up to, as we had previously visited its sister properties Old Edwards Inn and Spa and 200 Main and had fallen in love with...
2016-05-01
See the South: Highlands Charm
Just outside Highlands, North Carolina, an iconic retreat welcomes visitors to fourteen acres of secluded luxury surrounding a circa-1870 farmhouse.
Read Article
2016-04-01
Hotel Intel: Half Mile Farm
As your car climbs up the curvy roads leading into Highlands, N.C., worries seem to wither away with every inch of elevation gained.
Vacation Idea: Half Mile Farm
31 Best Weekend Getaways in North Carolina